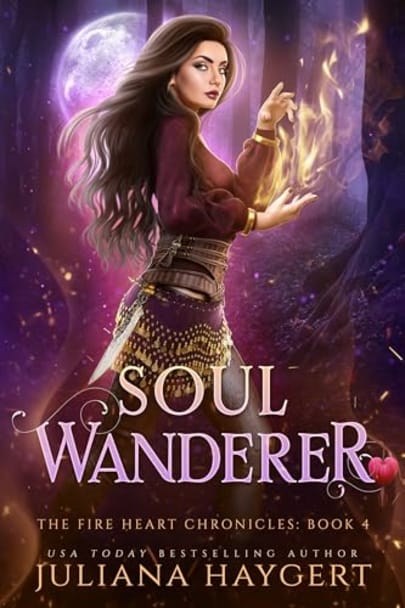 NEW RELEASE
Publisher Description
"I'm losing my mind, and it's because of my magic. It won't be long before I become like her-- before I become a monster."
Mirella is suffering under the pressure of being the Heart Maiden. Her friends are keeping their distance, and she's been abandoned by the man she loves. She's never felt more alone.
Then the mysterious Kane shows up, and Mirella's feelings are called into question. The enclave is tossed into chaos as revenants infiltrate the camp and begin stealing souls. Kane and Mirella work together to discover where the missing tziganes have gone, but as the mission progresses, Mirella finds her sanity slipping.
The undead rise, and her enemies loom ever closer. Mirella knows she's being hunted, but the worse demons of all aren't the ones she encounters on the battlefield.
They're inside her head.
The fourth book in The Fire Heart Chronicles, Soul Wanderer is a brilliant sequel in this urban fantasy masterpiece. This paranormal love story is rampant with danger, darkness, and the right bit of romance!
T
he Fire Heart Chronicles:
Heart Seeker (Book 1) = out now!
Flame Caster (Book 2) = out now!
Earth Shaker (novella) = out now!
Sorrow Bringer (Book 3) = out now!
Soul Wanderer (Book 4) = Nov 1st 2018
Fate Summoner (Book 5) = Jan 2019